Open Data to Strengthen Public Service Delivery | Capacity Strengthening
Over the course of a longterm, shoulder-to-shoulder training engagement with the Edo State Open Data team in Nigeria, this project supported government employees to further leverage open data in improving public service delivery. Our collaboration focused on visual design and UX training; system and process design; and enhancing service provider/business practices. Through continual training workshops we collaboratively strategized ways to better use data for storytelling and designing open data apps based on citizen demands and needs.
Following this engagement, the State issued an open data mandate to various government ministries and trained open government specialists went on to be Open Knowledge Foundation Fellows.
Partners: Reboot, The World Bank, The Edo State ICT Agency, the Edo State Open Data Team
Photography by Lauren Weinstein, property of Reboot. Project content property of Reboot.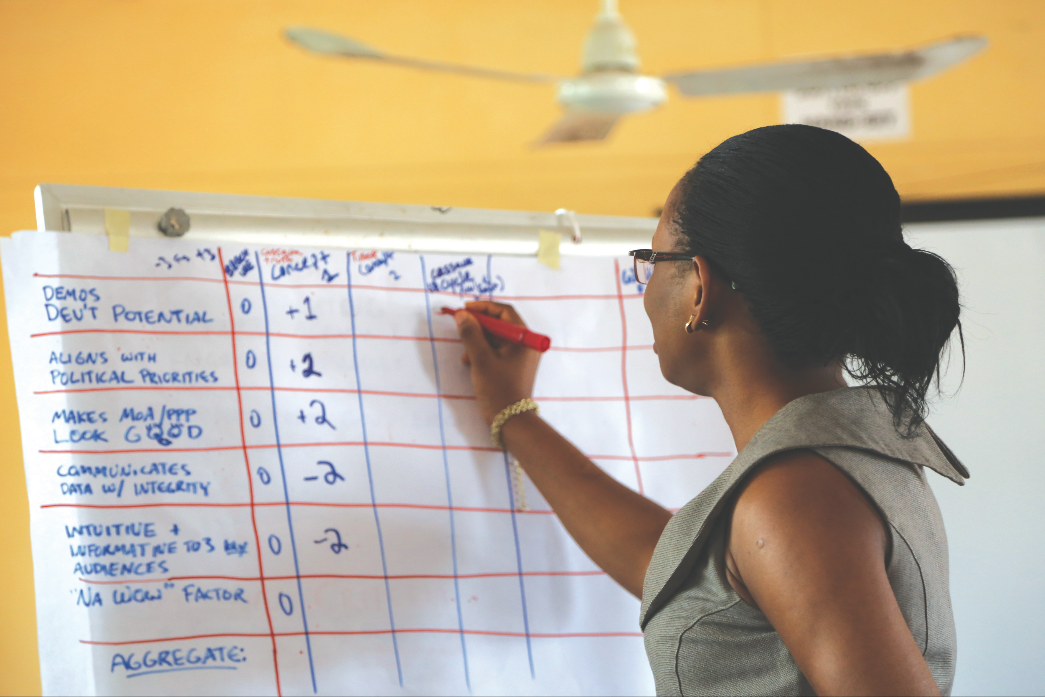 Open data manager leads open data team in prioritization strategy exercise to determine how to pursue new open data app development and opportunities.
Open data team presents a series of data-driven visual infographics and designs for the Ministry of Agriculture to use in promoting a new agricultural initiative.
Close up of one part of seven crop infographic series developed for the Ministry of Agriculture.